A Practical Scientific & Strategic approach based Course to master the SSB Recommendation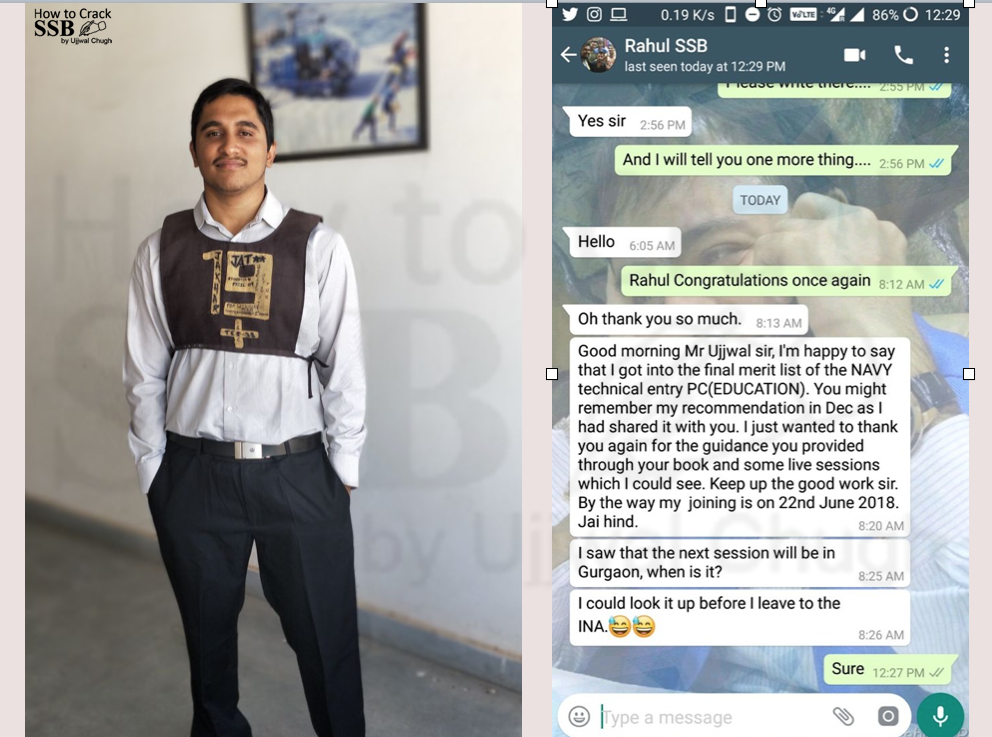 Rahul (Recommended for Navy)
Good morning Mr. Ujjwal Sir, I am happy to say that I got into the final merit list of the Navy Technical entry PC. You might remember my recommendation in Dec as I had shared it with you. I just wanted to say thank you again for the guidance you provided through your book and video sessions. Keep up the good work sir. Jai Hind.
Shashikant Mishra (Defense Aspirant)
"The Ujjwal Chugh Sir session is very Helpful for the the candidate it's very energatic session. The book is wonderful and this session actually focuses on strategies to enhance your personality for SSB".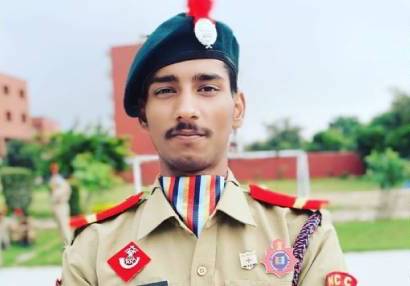 This is what SSB Repeater feels after attending How To Crack SSB Session